Best Beauty Tips For Brides & Brides should keep the whole look classic and timeless
Getting married is a special, exciting, and busy time that most women dream of from the time they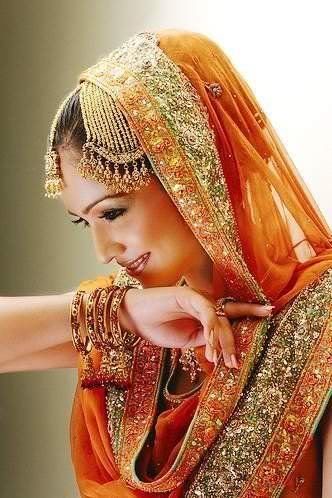 are little girls. But there is more to getting married than flowers, dresses, and saying "I do." Before you marry the love of your life, you should have a few health checks to make sure that you are in tiptop shape health wise.
Every bride wants to look their very best on their wedding day; when else will you be the focus of attention of your closest friends, as well as the subject of a photographer chosen to capture you and your partner within a day that is both intimate and public? Every bride deserves to be the special lady of the day and look the best. The hairdo, the makeup, the bridal dress and how the bride conducts herself is the focus of everybody's attention on her wedding day and you will feel much more comfortable, if you have already done the dress rehearsal first. The biggest beauty tip for any bride is drink loads and loads of water and keep her stress level minimum. No beauty tip or treatment will work if you don't drink enough water or you are highly stressed. Remember to choose your wedding makeup and hair style way early and it should be such that it looks good in photos too. Brides may want to consult with a cosmetologist (who has attended cosmetology school: www.cosmetologyschool.net) before the wedding day.
Beauty Tips for Brides
Brides should drink 10 glasses of water each day .Eating well should top the list of dos. Include lots of juices and fruits in your diet. Tomato juice is good for the skin .Eat 3-4 oranges every day for your  daily doze of vitamin C essential for healthy skin on her wedding.
Try to avoid junk foods and processed foods as much as possible. Put a limit on your caffeine consumption and stay away from foods that contain too much sugar or are high in calories
Exfoliating the face and body should also be an essential in the beauty itinerary. Have a good face-scrub and use the scrub at least 3 times a week. It is better to scrub the dry areas such as your elbows, knees and heels often. After that application of Vaseline is mandatory.
Brides should cleanse, Tone and moisturize twice a day.Apply sunscreen everyday 20 minutes before getting out in the sun.Exfoliate twice a week. Brides should get a facial done once a month.Apply ubtan every now and often
Diet and Exercise In order to look your best, eating a balanced diet and exercising regularly are vital components. Eat plenty of fresh fruit and vegetables, get your eight glasses of water a day, and reduce alcohol consumption. These three tips alone will help prevent your skin from looking dull. Many brides also face the desire to shed those extra pounds before their wedding day. For most of us, it's a battle between craving fattening food and wanting to lose that weight. Keep stress level at minimum, stress makes your skin bad.Get your last facial done 4-5 days before your wedding
Hair Care Getting your hair in shape doesn't take much effort, and is something that you'll want to continue long after your big day. According to the experts, you should wash your hair only when it feels dirty , and deep condition the hair once a month. This is where an oil or conditioner is combed through your hair and left on for at least 10 minutes before fully rinsed out. Massaging your scalp with shampoo while you wash is another helpful hint. Massage stimulates blood flow and encourages the growth of healthy hair. When dry, brushing your hair well  again stimulates the scalp, and also gets rid of any dead hair. Vidal Sassoon recommends that you also work out the hairstyle for your wedding day well in advance. If you plan on having it cut, make sure that it's done about a week before the ceremony. This way, your style will keep its shape but has time to settle.
Hand and Foot Care Your hands and feet shouldn't be forgotten either. Beauticians suggest a manicure and pedicure at a beauty salon every 2-3 weeks before the wedding, which normally includes a foot massage to stimulate your skin. At home, you should moisturize your hands once each day, and soak your feet in warm water for 10 minutes twice a week. When it comes to your nails, it's important to file them at least twice a week and push back the cuticles while you're in the bath. A simple buffer will also help restore the natural beauty and shine to your fingernails. As you prepare for the wedding day, pay particular attention to not bite or chew your nails, and don't wear any polish. This prevents the nails from yellowing; most brides choose a natural look for their nails on the day of the wedding, and you don't want to have an unhealthy look. You know what it takes to make yourself feel good. In these months of hectic preparation, it's just easier to overlook those things. Take time for yourself, and your beautiful face will shine on the big day to come.